Laredo Car Accident Attorney
Unfortunately, car accidents are a regular occurrence in and around the Laredo area, and they often leave individuals suffering from extensive injuries and property damage. At Nevárez Law Group, we are here to help if you need a Laredo car accident attorney by your side. We understand the challenges that individuals face when working to recover compensation for their losses from an at-fault party and aggressive insurance carriers. Let us stand up and fight on your behalf.
Why Choose Nevárez Law Group for Your Car Accident Claim?
At Nevárez Law Group, our injury lawyers in Laredo are committed to making a difference. Our team has authored legal articles on injury and product liability claims, and we instruct other attorneys about how to litigate their cases and win.
We take a client-centered approach to every case that we handle, from truck accidents to workplace injuries, which means that we take the time to listen to every person's goals and needs as we move forward with their claim.
Our greatest satisfaction is being able to tell clients that we have held the negligent party responsible for their injuries accountable for their actions.
Do You Need an Attorney for a Car Accident Case?
Insurance carriers are known for putting up significant challenges to paying out full compensation to injury victims. However, when a car accident lawyer in Laredo gets involved in the case, they will use their resources to uncover any evidence needed to prove liability, including:
Police or accident reports
Statements from eyewitnesses
Video surveillance from nearby cameras
Photographic evidence from the scene
Vehicle "black box" and mobile device data
A lawyer will also ensure that their client is evaluated by a trusted medical professional who can help calculate all medical expenses and engage in negotiations with insurance carriers to recover full compensation.
What Are Some Car Accident Statistics in Laredo?
Information presented by the Texas Department of Transportation indicates that there were more than 4,401 total vehicle accidents across Laredo during the latest reporting year. Unfortunately, 11 individuals lost their lives as a result of traffic collisions that year. If this is your case, please reach out to our Laredo wrongful death lawyers. Additionally, during that same reporting timeframe, there were:
51 suspected serious injuries
571 non-incapacitating injuries
1,010 possible injuries
What Are The Most Common Causes of Car Accidents In Laredo?
If we look at the contributing factors for all accidents across the state of Texas, we can see recurring patterns. Some of the most common causes of accidents include:
Unsafe lane changes
Speeding or driving too fast for conditions
Distracted driving
Failing to drive in a single lane (swerving)
Following other drivers too closely
Failing to yield the right of way
Driving on slick or defective tires
Other equipment malfunction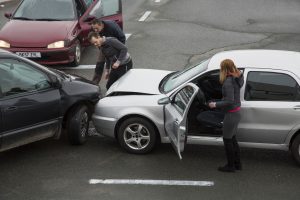 This is certainly not a complete list of how crashes happened across Laredo. These cases boil down to determining fault, and there may be incidents where multiple factors contribute to a single accident. In some cases, more than one driver may share fault for the incident.
What Types of Compensation Do We Help Clients Secure?
Our attorneys work diligently to recover full compensation on behalf of our clients. In a car accident claim, this can include a range of economic and non-economic types of losses.
Some of the most common types of economic losses that we help clients recover compensation for include:
Current medical expenses arising due to the crash
All future expected medical bills
The cost of any physical therapy or rehabilitation
Prescription medications and medical devices
Property damage expenses
Lost wages if a victim cannot work
In addition to these economic expenses, we also understand that there is a range of non-economic losses associated with injuries. This can include, but is not limited to, the following:
Physical pain and suffering damages
Emotional and psychological distress
Loss of enjoyment of life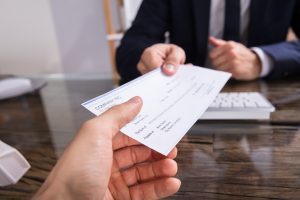 There is no set amount of money paid to car accident victims in Laredo. Rather, there are many factors that can affect the total amount of compensation a person receives. Some of these factors include the severity of the injuries and the property damage involved. Other factors that can affect compensation amounts include whether or not a person can work while they recover, whether or not an individual has to hire someone to help them with everyday tasks, and the level of pain and suffering that can be documented.
If an individual sustains a disability as a result of a car accident, their total expenses will likely rise significantly because we will have to look at long-term expense replacement. Our team works with trusted economic experts who can help properly calculate all of these losses.
What Are The Most Common Car Accident Injuries?
Vehicle accidents can lead to a wide range of injuries for those involved. The severity of injuries depends on a range of factors, including the type of vehicle accident that occurs, the speed of the vehicles involved, and other factors such as seat belt usage, airbag deployment, and the make and model of the vehicle. However, even a relatively low-speed vehicle accident can still lead to significant injuries for those inside.
Some of the most common injuries that we help clients with after a vehicle accident in Laredo include the following:
Whiplash

Concussions

Spinal cord injuries with paralysis

Lacerations and bleeding

Internal organ damage

Crush injuries and amputations

Broken or dislocated bones
However, we are well aware that visible traumatic injuries are not the only type of trauma that individuals sustain in vehicle accidents. We regularly help clients who suffer from a range of "unseen" emotional and psychological trauma caused by vehicle accidents. This can include prolonged feelings of stress, anxiety, sleeplessness, and fear. Additionally, many vehicle accident victims suffer from post-traumatic stress disorder (PTSD), which can affect their everyday lives.
Plus, if a death occurs as a result of the accident, please reach out to our Laredo wrongful death lawyers. 
What if There is Shared Liability?
There will not always be one single party at fault for a car accident in Laredo. In some circumstances, two, three, or more parties could be held liable for an accident. In these situations, we will have to turn to the "modified comparative negligence" system in Texas to determine how compensation is doled out.
In this state, individuals can receive compensation for an accident even if they are partially at fault. However, there is a limit to this. Any person 51% or more responsible for an accident will be unable to recover compensation for their losses. Those less than 51% responsible for a crash can still recover partial compensation, though the total amount they receive will be reduced depending on their percentage of fault.
For example, if an individual sustains $100,000 worth of property damage and injury expenses, but a jury determines that they were 40% responsible for the collision, they would receive $60,000 instead of the full $100,000.
Liability is also tricky in regards to an accident involving semi-trucks. If this is your situation, please reach out to our Laredo truck accident lawyers today.
Paying for a Laredo Car Accident Attorney
It is not uncommon for individuals to decide not to contact an attorney to help with their car accident in Laredo. This is understandable because most TV shows and movies make it seem impossible to afford a lawyer. However, at the Nevarez Law Group, we handle car accident claims on a contingency fee basis.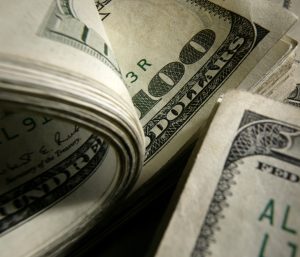 What this means is that you will not be responsible for paying any upfront or out-of-pocket costs related to your car accident in Laredo. We handle all of that for you. Additionally, you will not have to pay a dime and legal fees until after we successfully recover the compensation you need to get through this. If we do not win your case, you will not pay anything at all. We work on this contingency fee arrangement because we believe that anyone, regardless of their personal financial status, should be able to hold at-fault parties accountable.
Contact a Laredo Car Accident Attorney Immediately
If you or somebody you love has sustained an injury or property damage caused by the negligence of another driver in the Laredo, Texas, area, let the team at Nevárez Law Group help you today. Our attorneys have a track record of success in recovering significant settlements and jury verdicts on behalf of crash victims throughout the state. We want to make sure that you recover total compensation for your losses. When you need a Laredo car accident attorney, you can contact us for a free consultation of your case by clicking here or calling us at (830) 776-7003.