Laredo Personal Injury Attorney
Nevárez Law Group is a recognized personal injury firm that specializes in representing injured victims and families in the area. Our team of car accident and injury experts works with investigators, doctors, nurses, and other specialized parties to ensure that our clients receive the compensation for the incident that they deserve.
From a car accident in Laredo, to motorcycle crashes, and property owners' liability, Nevárez Law Group will fight by your side throughout the case until you are compensated for your unfortunate incident. Years of experience have given us the knowledge and resources to immediately begin working on building a successful case for you to defend your rights. Nevárez Law Group will be available throughout the process and ensure that you are taken care of as you make your way through your recovery.
Laredo Personal Injury Resources
Why Choose Nevárez Law Group for Your Personal Injury Claim?
At Nevárez Law Group, our car accident and injury team has a track record of success, and we have recovered more than a billion dollars on behalf of our clients through our legal representation.
Our law firm takes pride in being able to tell our clients that we have stiff-armed an insurance company or held the at-fault party responsible for their actions whether it be a motor vehicle crash or another kind of injury.
Our law firm is fully staffed, and we are ready to help those with catastrophic injuries take legal action at any step along the way. We answer any questions or concerns that our clients have right away from fall accidents to wrongful death.
Do You Need an Attorney for a Personal Injury Case in Laredo?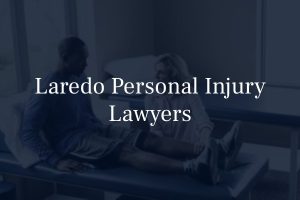 Personal injury claims can become incredibly challenging, particularly for those who have limited legal experience or are taking care of an injured loved one. However, when you work with a trusted expert, like our Laredo accident attorneys, you will have an advocate with the resources necessary to stand by your side and fully investigate the incident.
While working to prove the liability of the other party, our personal injury lawyers will take legal action to ensure that our Laredo residents are evaluated and treated by trusted medical and economic professionals. A Laredo car accident and injury lawyer will also remain in constant communication with insurance companies and at-fault parties to help resolve the claim as promptly as possible. Our law firm will also fully prepare the case for trial if necessary.
What Types of Personal Injury Claims Do We Help With?
At Nevárez Law Group, our Laredo personal injury lawyers have extensive experience handling complex injury claims in Texas and throughout the United States. We work diligently to help accident victims suffering due to the negligence of others. Some of the most common causes of injuries that we service clients with include the following:
This is not a complete list of the types of cases that we help Laredo residents in and around the Laredo area. For example, if you are in a truck collision, we encourage you to contact our Laredo truck accident attorneys as soon as possible so we can provide a free consultation.
Our compassionate personal injury attorneys also help family members who have lost a loved one due to the negligent or intentional actions of others in the Laredo area. We have extensive experience handling complex Laredo wrongful death claims, and we will stand by your side beginning at the initial consultation to ensure that you receive the closure and the compensation you are entitled to.
What Are Some Common Injuries We Help With?
At Nevárez Law Group, our team works diligently to help take legal action in personal injury cases in which individuals have sustained a wide range of injuries in Laredo. This includes, but is not limited to, the following:
Spinal cord injuries

Concussions

Whiplash

Internal trauma (organ damage or bleeding)

Significant blood loss

Scarring and disfigurement

Broken or dislocated bones

Amputation or crush injuries

Lacerations or puncture wounds
However, our legal team also realizes that not all injuries are physical and require hospital visits. We regularly help clients who have sustained a range of emotional and psychological traumas caused by the original incident comma their injuries, as well as the recovery process. This can include prolonged feelings of stress, anxiety, and depression. Additionally, a significant percentage of personal injury victims suffer from post-traumatic stress disorder (PTSD). Our goal is to make sure that serious injury clients and their loved ones recover compensation for all of their injuries, including the traumatic ones mentioned above, as well as these unseen emotional and psychological damage.
What Kind Of Damages Can Be Awarded From A Personal Injury Case?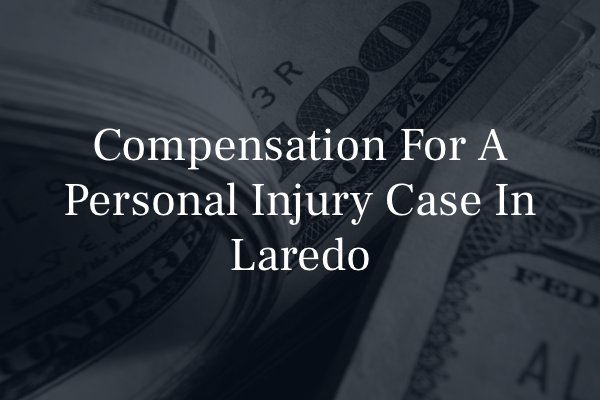 Individuals who sustain injuries caused by another person or entity in Laredo should be able to recover various types of compensation for their losses. At Nevárez Law Group, the law office works diligently to recover both economic and non-economic losses on behalf of our clients. This includes, but is not limited to, the following:
Economic damages

. These damages are also referred to as "special damages," and they revolve around the types of losses that are relatively quantifiable after an injury occurs in Laredo. By gathering up bills and receipts that come in after an injury, we can work to adequately calculate the following:

Emergency medical expenses

Follow-up hospital or doctor visits

Prescription medication costs

The cost of medical devices

Physical therapy and rehabilitation expenses

Lost income

Household and out-of-pocket expenses caused by the injury 

Non-economic damages

. These damages are also referred to as "general damages," and they are harder to quantify than the economic losses mentioned above. The damages can be considered immeasurable because there are no direct bills that come in that will adequately show a personal injury victim's:

The emotional and psychological distress caused by the injuries

Physical pain and suffering a person experiences

Loss of consortium for a spouse

Loss of companionship for family members

Scarring and disfigurement damages
There is no set amount of compensation available to personal injury victims in Laredo. Rather, the total amount of money awarded through a settlement or jury verdict will vary depending on a range of factors. Some of these factors include the severity of the initial injuries, the length of the recovery time, whether or not there was any shared fault, property damage expenses, and more. An attorney will work with trusted economic and financial experts to adequately calculate total losses on behalf of their client. If an unsafe product caused the injury, your case may be more complex, so contact our Laredo product liability lawyers today.
Is There a Time Limit for Laredo Accident Claims?
Yes, personal injury victims do have a limited amount of time to file their lawsuits. The personal injury statute of limitations in Texas is two years from the date an injury occurs. Failing to file a lawsuit within this timeframe will likely mean that any case filed will be dismissed.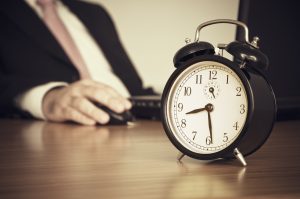 If you want to have a chance of recovering compensation for your losses, you need to file your claim as promptly as possible. Keep in mind that insurance carriers have strict reporting deadlines, typically much shorter than this overall two-year time frame. We encourage you to speak with a skilled personal injury lawyer in Laredo who can walk you through this entire process and make sure that your claim is filed on time and appropriately.
Types Of Negligence In A Personal Injury Case 
There are various types of "negligence" individuals may hear of, but only a few will pertain to any one particular case.
Ordinary Negligence
This is the type of negligence that we will describe further below when we discuss the five elements of negligence, and this revolves around most types of personal injury claims. Individuals can be negligent when they unintentionally fail to uphold their duty to those around them. This can include situations like texting and driving, failing to clean up a spill on the floor, failing to repair stairways, etc. 
Gross Negligence
Gross negligence is defined as a more extreme form of negligence, one in which the individual who caused an injury was acting extremely recklessly or even intentionally, even knowing that their actions could cause harm to others. An example of gross negligence would include an individual speeding through an area marked off for pedestrians or a healthcare professional prescribing medications without first obtaining a patient medical history.
Comparative Negligence
Comparative negligence revolves around situations where there is more than one party at fault for the incident. Comparative negligence laws, including those in Texas, apportion fault appropriately to different parties based on the evidence available. This can reduce the total amount of compensation individuals receive for their injury claims.
Contributory Negligence
A few states across the country use a contributory negligence system, which means that individuals will be unable to recover any compensation if they share any responsibility for their own injuries, even just 1%. Most places have done away with a contributory negligence system due to its inherent unfairness.
The Five Elements Of Negligence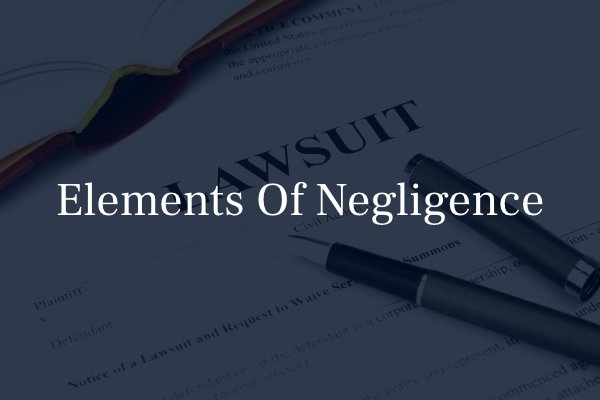 You will often see this listed as the four elements of negligence, but one element can be broken down to get more specific. In order for an individual to win a civil personal injury claim, they will need to establish and prove all of these elements in order for their case to move forward and secure compensation.
Duty of care

. A duty of care revolves around the responsibility that individuals owe others, depending on the situation. The duty of care will look different depending on the type of claim involved. For example, every driver on the roadway does owe a duty of care to others around them. This includes a duty to other drivers as well as pedestrians and bicyclists. The duty involves operating the vehicle safely into obeying all traffic laws. However, a duty of care will look different when it comes to the relationship between a doctor and a patient. Doctors are required to uphold an adequate standard of medical care when treating every patient.

Breach of duty

. After showing that there was a duty of care for a particular injury claim, it will need to be established that the defendant (the alleged negligent party) somehow breached their duty of care to the plaintiff (the injury victim). Just like the duty of care, a breach of duty will look different depending on the situation at hand. Drivers can breach their duty of care by operating while impaired by alcohol or drugs, speeding, or violating some other traffic law. Doctors could breach their duty of care by failing to take a patient history, failing to follow up on test results, or making a mistake when prescribing medications.

Cause in fact

. The cause in fact revolves around whether or not the actions or inaction of the defendant directly caused the injury to the plaintiff. The plaintiff and their attorney will need to show that if not for the defendant's actions or inaction, the plaintiff would not have sustained an injury.

Proximate cause

. Proximate cause revolves around the defendant's responsibility for the injury incident. Plaintiff will need to show that the defendant could have taken steps to ensure the incident never occurred in the first place.

Damages

. Finally, the defendant must establish that they sustained some sort of monetary loss as a result of the incident. This can include losses such as medical bills, property damage expenses, out-of-pocket expenses, lost wages, pain and suffering damages, loss of quality of life damages, and more.
Proving the five elements of negligence in court can be very challenging, which is why we always encourage individuals to work with a skilled personal injury lawyer in Laredo who can walk them through every aspect of their claim. A lawyer will be responsible for investigating the incident and then coming up with the best case strategy moving forward to handle insurance carriers as well as attorneys for the other party or parties involved.
How Does Partial Liability Affect an Injury Claim?
Partial liability can affect how much compensation an individual receives for a personal injury claim in Laredo. Contrary to popular belief, those who are partially responsible for causing their own injuries may still be able to recover compensation for their losses. Texas operates under what is called a "modified comparative fault" system. Under this type of system, an individual can recover compensation so long as they are 50% or less responsible for their injuries. If a person is 51% or more responsible for causing their injuries, they will not be able to recover compensation for their losses.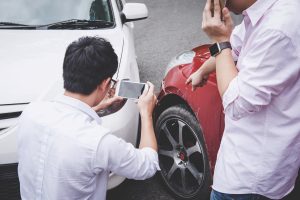 The caveat to the modified comparative fault system is that an individual will receive reduced compensation for their percentage of fault. For an example of how this may look for a personal injury claim, let us suppose an individual trips on an electrical cord running across a grocery store floor and sustains $10,000 worth of medical bills for a broken arm. Typically, the injury victim would be able to recover compensation from the grocery store, particularly if there were no warning signs posted alerting the person to the danger. However, let us also suppose that the injury victim was recording a social media video at the time the incident occurred and was distracted.
In this theoretical scenario, it is entirely possible that we could see some of the blame go to the personal injury victim. If a jury determined that the individual was 30% responsible for causing their own injury, then they would receive $7,000 in compensation instead of the full $10,000.
How Can You Afford a Personal Injury Attorney in Laredo?
We know that one reason individuals avoid attorneys is that they think they cannot afford one. However, at Nevárez Law Group, our team takes these cases on a contingency basis. Injury victims in Laredo will not have to pay any out-of-pocket costs related to their case. We will only collect legal fees after we successfully recover the compensation our clients need. If we do not win, clients will not pay a dime in legal fees.
Steps to Take After an Injury Occurs in Laredo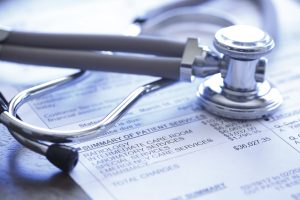 In the aftermath of sustaining an injury in Laredo, there are various steps that you can take to help ensure that you both recover the compensation you need and receive the medical treatment necessary to get through this. We understand that the aftermath of an injury can seem chaotic, but we strongly encourage you to accomplish as many steps on this list as possible:
Calling the appropriate authorities

. It is crucial to report the injury to the appropriate authorities as soon as possible. Depending on the type of incident in question, who you report an injury to will vary. For example, injuries caused by a vehicle accident must be reported to law enforcement officials. This means dialing 911. Workplace injuries need to be reported to a supervisor or the employer as soon as possible. Injuries that occur in a grocery store or another type of premises should be reported to the property owner.

Seeking medical care

. Injury victims must seek medical treatment as soon as possible. This may mean taking an ambulance or a car ride to the emergency room right after the incident occurs. However, even if the injuries do not seem very severe, individuals should still go to the doctor for an evaluation the same day the incident occurs. Seeking medical care helps ensure treatment of all visible and unseen injuries, and it also establishes a solid link between the injuries and the incident.

Gathering evidence

. If it is safe and feasible to do so at the scene of an injury incident, individuals can begin gathering evidence to support an eventual claim. This can include using a cell phone to take photographs of the injuries, the causes of the injuries, the location of video cameras, and more. We also encourage individuals to get the names and contact information of any eyewitnesses who saw what happened, as these individuals can provide valuable testimony at a later date.

Contact your insurance carrier

. Depending on the type of injury, you may need to contact your insurance carrier to let them know the incident occurred. This is particularly true for vehicle accidents. Even if you did not cause the incident, you need to notify your insurance carrier that the accident occurred so the claim process can begin.

Reaching out to an attorney

. We encourage you to reach out to a Laredo personal injury lawyer who can handle every aspect of the claim for you from the beginning. A lawyer will be the one to communicate with all parties involved, and they will gather the evidence to prove liability.

Continuing medical treatment

. We strongly encourage all injury victims in Laredo to continue medical treatment until their doctor says they can stop. If a person chooses to discontinue care before they have fully recovered, then this could jeopardize their overall claim. Even skipping a few medical visits could lead the insurance carrier or the at-fault party to say that your injuries are not as severe as you say.
How To File A Personal Injury Claim In Texas
Anytime a person sustains an injury caused by the negligent actions of another party, they will likely be able to recover compensation for their losses. However, the process of filing a personal injury claim can be confusing and challenging. Here, we want to discuss the difference between filing an insurance claim to recover compensation and filing a personal injury lawsuit in civil court.
Filing an Insurance Claim
The first step towards recovering compensation after an injury occurs in Texas is likely going to be filing an insurance claim. The type of insurance claim you file will depend on the type of incident that occurred. Often, individuals end up dealing with auto insurance carriers, homeowners' insurance carriers, renter's insurance policies, or an insurance policy purchased by a business or government entity.
The vast majority of personal injury claims in Texas are resolved through settlements with some type of insurance carrier. There are some benefits to this, namely the fact that an insurance settlement takes much less time to receive than compensation through a personal injury lawsuit and jury trial.
Every insurance carrier will have its own filing policy that you will have to follow, but this can get confusing. We strongly encourage you to speak to a skilled Texas personal injury lawyer who can walk you through the insurance claims filing process. Not only will they help you file the claim, but an attorney will handle all negotiations with the insurance carrier because there will inevitably be some back and forth. Insurance carriers are notorious for offering low settlements at first, and they will need to be negotiated with.
Filing a Personal Injury Lawsuit
In the event that the insurance carriers refuse to offer a fair settlement, or if they deny the claim altogether, it may be necessary to file a civil personal injury lawsuit against the at-fault party in Texas civil court. In this state, personal injury lawsuits must be filed within two years from the day the injury occurred. It is imperative to file the claim before that two-year deadline expires because failing to do so will result in the injury victim becoming unable to recover any compensation for their losses.
When a personal injury lawsuit is filed, this puts the case into the "discovery process," which is where you and your attorney will exchange evidence with the defendant and their attorney. There may be a continued investigation into the incident, and witnesses will likely be deposed, which means they will answer questions under oath about the incident.
In many cases, information comes to light during the discovery process that pushes one side or the other to either settle or drop the case. After a lawsuit is filed, it is still not likely that it will go all the way to a jury trial, but that should not deter anyone from pushing their case forward. If the at-fault party and their team refuse to offer a fair settlement, you and your attorney may need to explore taking the case all the way to trial.
Contact a Laredo Personal Injury Attorney Today
If you or somebody you love has sustained an injury caused by the negligent actions of another individual or entity in the Laredo area, the attorneys at Nevárez Law Group are standing by to help. We have vast resources at our disposal, and our team has an extensive history of success in recovering significant settlements and jury verdicts on behalf of clients. Let us investigate your claim and stand up to aggressive turn carriers to ensure that you are cared for. When you need a Laredo personal injury attorney, you can contact us for a free case evaluation using our contact form or call us at (830) 776-7003.
Neighborhoods In Laredo, TX We Serve
Las Cruces, Colonia Los Obispos , El Cuatro , El Tonto, El Trompe, Ponderosa Hills , Canta Ranas , Siete Viejo , Dellwood Park , Chacon, Regency Park, J.S.J. Estates , Crown Ridge, San Jose, Woodlands, Towne East, Creekside, Cielito Lindo, Colonia Los Obispos, Las Lomas, Las Polkas, Los Amores, La Ladrillera, El Trece , Chaparral Village, Vista Hermosa, Santa Rita, Santa Fe, Sierra Vista, George Washington, Concord Hills, and more!