Laredo Premises Liability Attorney
Property owners have a duty to ensure that their premises are free from known hazards. Unfortunately, there are times when individuals sustain injuries because of the careless or negligent actions of property owners and operators. At Nevárez Law Group, we are here to help if you need a Laredo premises liability attorney. Our team has the resources necessary to investigate every aspect of these claims and make sure that you are properly represented against insurance carriers and in court.
Why Choose Nevárez Law Group for Your Laredo Premises Liability Claim?
At Nevárez Law Group, our injury attorneys in Laredo provide our clients with the financing, staff, technology, and legal talent necessary to win their premises liability claims.
We take great satisfaction in being able to hold negligent parties, including property owners, accountable if they cause harm to others.
Our team handles Laredo premises liability claims on a contingency fee basis. This means that injury victims do not have to pay any compensation until after we recover the compensation they need.
How Will an Attorney Help a Premises Liability Claim in Laredo?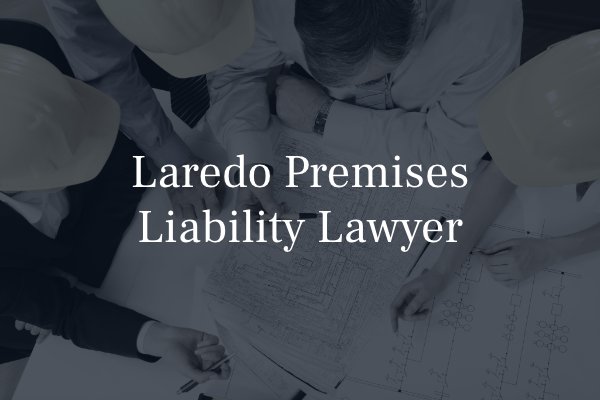 Premises liability claims often become challenging very quickly, particularly when the insurance carrier and legal team for the property owner get involved. However, when you have a premises liability lawyer in Laredo, you will have an advocate who can use their resources to handle your entire claim. This includes:
Gathering all evidence needed to prove fault for the claim
Working with medical and economic experts to calculate current and future expected expenses
Communicating with insurance carriers and legal teams to obtain a fair settlement offer
Filing a premises liability claim in civil court to move the case towards the trial process
What Are Common Causes Of Premises Liability Claims in Laredo?
Property owners have a duty to ensure that their premises are safe for those who have a right to be there. This can include guests at a private residence or patrons at a public store or government property. This responsibility includes regular inspection and maintenance. If it can be shown that a property owner knew or should have known about a hazardous condition but failed to remedy the situation or warn guests of the danger, they could be held responsible if injuries occur.
Premises liability claims can arise in a wide variety of ways, some of the most common of which are:
Slip and fall incidents
Trip and fall incidents
Chemical spills
Electrocutions
Dangerous stairs, elevators, or escalators
Inadequate security
If you think that your injury was caused by the careless or negligent actions of a property owner, we encourage you to reach out to an attorney who can examine the facts of your case as soon as possible. Please understand that you have a limited amount of time to file these claims in court (two years per the Texas personal injury statute of limitations). If you were injured by an animal such as a dog, this can even fall under premises liability, so contact one of our Laredo dog bite lawyers to discuss your case.
Contact a Laredo Premises Liability Attorney Today
If you or somebody you love has been injured due to the careless or negligent actions of a property owner in the Laredo, Texas, area, reach out to the team at Nevárez Law Group for help today. We have the resources necessary to fully investigate these claims, and our goal is to ensure that you recover total compensation for your losses. This includes coverage of your medical bills, lost wages, and pain and suffering damages. When you need a Laredo premises liability attorney, you can contact us for a free consultation of your case by clicking here or calling us at (830) 776-7003.
NEIGHBORHOODS IN LAREDO, TX WE SERVE
Las Cruces, Colonia Los Obispos , El Cuatro , El Tonto, El Trompe, Ponderosa Hills , Canta Ranas , Siete Viejo , Dellwood Park , Chacon, Regency Park, J.S.J. Estates , Crown Ridge, San Jose, Woodlands, Towne East, Creekside, Cielito Lindo, Colonia Los Obispos, Las Lomas, Las Polkas, Los Amores, La Ladrillera, El Trece , Chaparral Village, Vista Hermosa, Santa Rita, Santa Fe, Sierra Vista, George Washington, Concord Hills, and more!